Wishing a happy retirement to patient engagement champion, Paul Adam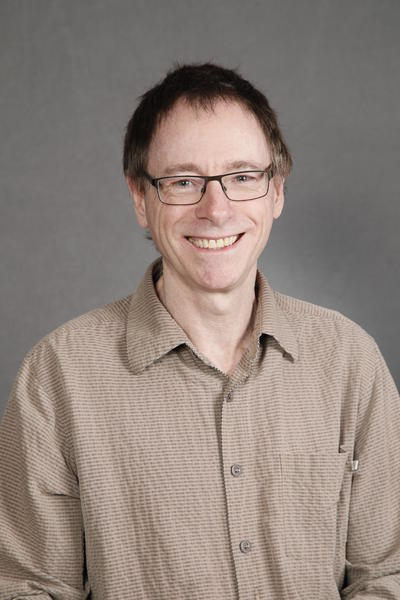 Paul Adam has supported the Mary Pack Arthritis Patients' Advisory Committee since it began 2 and a half years ago. He has worked at Mary Pack for 30 years, and is retiring at the end of May.
The CE Team would like to wish a happy retirement to Paul Adam, Rheumatology Liaison and Outreach Services Coordinator for the Mary Pack Arthritis Program. Paul has been the staff liaison to the Mary Pack Arthritis Patients' Advisory Committee (MP-APAC) since November of 2106 and supported the establishment of the committee. We asked Paul  to comment on his work with the advisory committee and what they have been able to accomplish.
Being the staff liaison to the Mary Pack – Arthritis Patients' Advisory Committee (MP-APAC) has been a real joy and blessing. I have found the patient advisors to be such a keen, passionate group. They have had many achievements, and increasingly, I have seen my colleagues and leadership at Mary Pack creating numerous opportunities to receive meaningful input from  committee members. Looking back over the past two and a half years, these are some of my primary observations:
Working with the MP-APAC committee members made me realize that there is a considerable amount of institutional knowledge, the sharing of which has been integral to the effectiveness of the group. This ranged from a request from the committee for an organization chart (that did not previously exist), to an 'acronyms cheat sheet' that a committee member created and a recognition of the importance of sharing contextual information in terms of why the Mary Pack Arthritis Program (MPAP) operates the way that it does.
Some group members struggled with the difference between being an advisory committee vs. an advocacy committee. Community Engagement staff members played an important role in helping to educate the committee members as to the differences between the two. And the importance of not sharing with outsiders what gets discussed or learned as part of committee activities has become one of the committee's operating values.
The annual evaluation form that each committee member completes has been the basis of several improvements. For example, some committee members requested a way to visually see the status of various projects. This led to the creation of a topic update sheet that gets reviewed at each monthly meeting. The sheet lists ongoing projects and a short description of the project status. There are also sections for projects that are on hold, as well as those that have been completed.
Approximately half of the projects that committee members get involved in arise out of requests for input from MPAP staff members. The remainder are put forward by committee members themselves in relation to suggestions they have as to how our program could improve the services that we provide. While welcomed, committee member driven concerns have not been the easiest to address because they often are not simple fixes, and each newly raised issue can distract the committee from other work in which it is engaged. In an attempt to bring a semblance of order, I recently took the committee members through a patient journey mapping exercise. Those who partook enjoyed the experience at many levels. We are continuing the mapping exercise to look at other stages in the patient journey. Anonymized data will then be shared with the appropriate MPAP staff members to help guide a more orderly process of continuous quality improvement.
Best wishes Paul and we will endeavor to continue to help the advisory committee that you supported with such care! Enjoy your retirement!
Find out more about Mary Pack Arthritis Program here.