Update on Patient Experience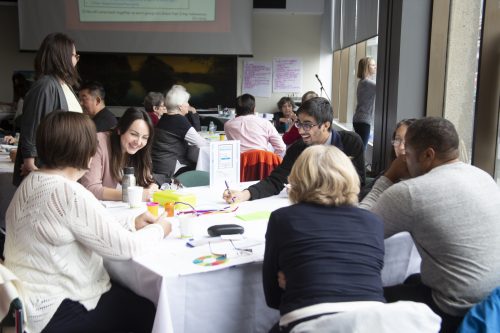 In May of this year, CEANs came together at the annual spring forum to network, celebrate, and talk about patient experience. Improving patient experience has been identified as one of VCH's strategic priorities, and the CE team has been working closely with the Patient Safety and Quality team to support engagement around the initiative. At the forum, CEAN members identified the top three things that influence patient experience: Communication and Information, Respect, Compassion and Trust, and Timely Access to Care. They also told us what it would look like to them, if these top three things were done right. You can read the full report from the forum here.
It's been almost 5 months since the forum, and a lot of work has been going on at VCH which has been guided by the feedback provided by CEANs! We wanted to give an update of what's happened so far.
What is Patient Experience?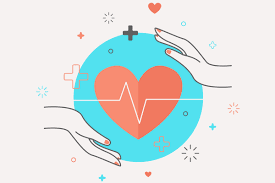 We define patient experience as "the process of what receiving care feels like for the patient, their family and caregivers. It is a key element of quality, alongside providing clinical excellence and safer care."
We also have one over-arching question to ask about patient experience – we call this our Tier 1 metric and it will be asked on all patient experience surveys: "On a scale of 1 to 10, how has your overall experience been with your hospital stay?"
Using the top three things that CEANs told us influence patient experience, we have moved forward to develop the next level of questions to ask folks about their patient experience.  These "Tier 2" metrics will help us dive deeper into those elements that make a patient experience good or bad. Once they are finalized, we will work on the next level – Tier 3 metrics that will be more specific to departments and units and their quality improvement work.
#hello my name is….
Given that one of the top things that influence patient experience is Communications and Information, the Patient Experience team decided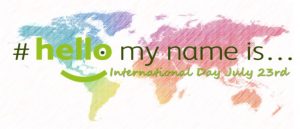 to support #hello my name is day on July 23rd.  This initiative was started by Dr. Kate Granger who became a patient when she was diagnosed with terminal cancer and noticed a huge difference in how she felt when health care providers took the time to introduce themselves. Staff at VCH were encouraged to introduce themselves to patients/families/caregivers, let them know their role and what they are about to do, as well as ask the patient "How can I help you?"
A toolkit as also circulated to help support staff to participate in this important initiative to improve patient experiences. Click here to see photos of staff at VCH participating in the campaign.
Patient Experience Pilots
There are currently 2 Patient Experience Pilot projects planned. One is a survey for surgical patients, who will receive a text message 3 to 7 days after being discharged from hospital with a link to an online chat interface. The survey will ask 14 questions on hospital experience and will run from January to March of 2020. The survey interface was tested by several CEANs earlier this year.
The second pilot project is a patient experience survey delivered in-person via iPad by volunteers to patients on 3 of our Team Based Quality Improvement Units. The patients will also have the option of completing the survey on their own mobile device by scanning a QR Code. The survey asks 5 questions on patient experience and will be offered in 4 languages. It will run from January to April of 2020.
Patient Experience Roadmap
All of this work is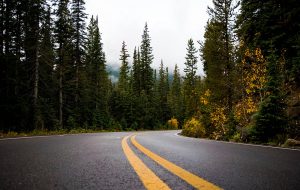 part of a larger strategy that we are calling a Roadmap to guide the patient experience work and keep it aligned with our values, strategic priorities as well as what we've learned from CEANs.
CEAN members have been a very invaluable resource for the patient experience work to date and we will continue to involve and engage CEANs in different ways going forward. Thanks for being "CEAN" to support improved patient experience at VCH!