This holiday season know your health care options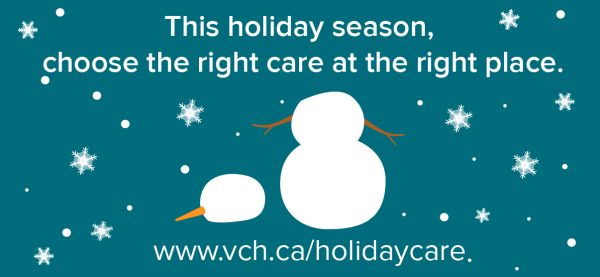 In anticipation of the winter season, Vancouver Coastal Health has launched it's holiday care campaign! This campaign will help support the public to know their health care options during the busier winter months. Last year, CEANs supported the creation of the poster to help spread this information widely. Click below to see this year's poster.
And click here to visit the VCH Holiday Care web page!
Have a safe and happy holiday season!