The Importance of Advance Care Planning in the COVID-19 Pandemic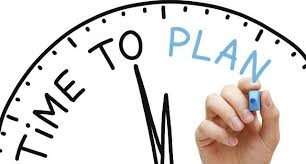 written by CEAN Advance Care Planning Facilitators Pat Porterfield and Karen Sanderson
This is a challenging time. Many of us, especially those of us at higher risk for poor outcomes due to our age or because we live with other illness, are worrying about getting and surviving COVID-19.
Fortunately for us, BC's actions to control the spread of the virus and to have equipment available means there should be enough equipment and resources to treat all of us who would benefit. Decision-making about our treatment will be based on what treatments are effective for us and what our values, beliefs and goals for care are, now and in the future.
Are you and your family prepared to make these decisions? Advance care planning (ACP) can help you and those persons important to you be more prepared. Advance Care Planning involves thinking and talking with others about your wishes for your future health care and deciding who speaks on your behalf if you cannot.
WHAT IF: A doctor was to ask your family with four grown children, who is your substitute decision maker?
Do you know the options for substitute decision making in BC? Have you made a choice and discussed that choice with your family? Have you prepared that person to make decisions on your behalf?
WHAT IF: A doctor was to say to your son (or daughter), who has been appointed as your temporary substitute decision maker:
"We wish that we weren't in this situation, but I am worried that your father (or your mother) could become sicker very quickly and develop more difficulty breathing along with complications with his organs. Given his health conditions, this would make it very difficult for him to survive, and I wonder if we can talk about what would be important to him if he became sicker?"
Would your son know what you would want him to answer?
WHAT IF: The doctor went on with this recommendation:
"If his heart or breathing were to stop, we would not want to try to restart his heart or place him on life support, because that would be unlikely to have any benefit to him and will only cause suffering. I can assure you that we will do everything we can to support your Dad, you and your family through this and ensure Dad is as comfortable as possible."
Would your son accept this recommendation because he knows your wishes?
OR
Would there be uncertainty…creating more stress and more anxiety for your family that is already in crisis mode?
A key part of advance care planning is deciding who can make decisions on your behalf if you are unable to do so. Other key parts are the thinking and talking we do about our values, what is important to us in our lives, and any beliefs or worries we have about particular health care treatments
These conversations are not easy ones; resources to help you are provided at the end of this article.  But having conversations like these are a gift for your family—it gives them guidance.  It is also a gift to yourself.  A friend shared with us:
"Thinking about and paying attention to what I value, what gives my life meaning and what brings me joy, has led me to live a life with more focus on those things. Sharing with our families allows us to deepen those connections. Advance Care Planning is not doomy, gloomy – it's very positive."
When you clarify what's important to you, you somehow start applying it to your everyday life.
WHAT IF: A doctor was to ask you what gives you strength when you think about what may be ahead for you with COVID-19 along with your other health issues?
Could you answer? "My ACP.  I've had the conversations with all my family about what I would want and what I wouldn't want.   Knowing my family is clear about my wishes and there will be no disagreement amongst the people I love the most…knowing that gives me strength to face whatever is ahead for me."
April 16th is National Advance Care Planning Day. There are many things that are out of our control right now, but we can control who speaks for us if we are unable to speak for ourselves and we can make sure they know what matters most to us.
The COVID-19 pandemic is placing tremendous stress on our health care system; ACP is something you can do to play your part. Your concern about COVID-19 can be your opportunity to learn more about Advance Care Planning.
Resources to help you:
Each year, our CEAN ACP Facilitators host free in-person introductory workshops on Advance Care Planning in our communities. For information on our free Advance Care Planning Workshops, click here to visit our webpage.  PLEASE NOTE: Due to COVID-19 our in-person workshops have been postponed until further notice. We apologize for any inconvenience. 
The CE Team would like to thank our CEAN Advance Care Planning facilitators for providing public education in our communities. A special thanks to Pat and Karen for writing this article.