The CEAN Annual Survey Results 2019 are in!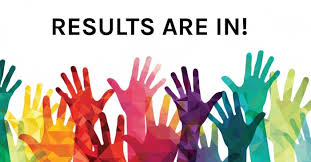 Each year, the Community Engagement team sends a survey out to our CEAN members to get a sense of what their experience is as advisors to VCH. Thank you to the 54 CEANs who responded to provide their feedback this year!
You can find a copy of the summary report here.
Overall, it was good to hear that expectations were being met. However, we still have some work to do when it comes to supporting meaningful engagement – specifically for those CEANs who live outside of the lower mainland. Our current situation around COVID-19 has forced many of us to quickly familiarize ourselves with technology. For many, it has made us better understand what can and cannot be done from a distance when it comes to patient/public engagement. There are more options opening up as we go, and we are learning quickly!
As always, it never ceases to amaze me to see why CEANS are drawn to this work supporting person and family centred care. The desire to "give back" to VCH and support their communities, and the hope that sharing their experiences will help contribute to better health care experiences and outcomes.
Thanks again  for helping us understand what it's like to be CEAN!
On a personal note, I just wanted to say thank you for some of the kind words that were included about me and my role. They mean so much to me!
Saori