The CE advisor's checklist – a new tool to support CEAN members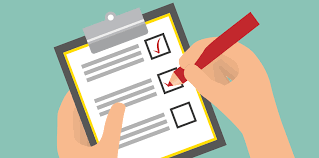 We can always learn more when it comes to supporting CEAN members working on projects and committees within VCH! The CE team had the privilege of supporting some engagement around what information and processes CEANs feel could support them while on projects at the Mental Health & Substance Use Advisor's Assembly earlier this year. We heard some great feedback from CEAN members working on Advisory Committees within Mental Health & Substance Use. Thanks to all who participated!
We have used this input to create a new tool, CE Advisor's Checklist ​. This document contains a list of important info that VCH staff can provide to CEAN members to support their meaningful and effective participation. Names and titles of members of the committee, offering regular check-ins with your CEAN members,​​ and how to reimburse CEANs for expenses are all handy tips included on the list to support CEANs! You can click on the link above to download the checklist, or find it posted on the CEAN Orientation page.
This checklist will be sent to all committee/project leads when a CEAN member is placed on an opportunity with them. It will be part of a package of tools we provide to support meaningful participation. We have also sent out news about the tool to all staff through the VCH Newsletter.
If you are a CEAN member placed on a committee or project, feel free to ask about the checklist if you feel you need more info to support your participation! As always, thanks for being CEAN to help!