Some resources on staying connected and dealing with anxiety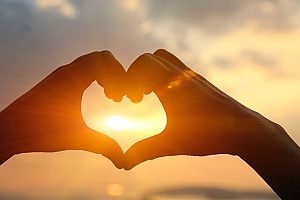 In these uncertain times, many of us are dealing with stress and anxiety, as well as trying to find ways to stay connected while physically distancing.
Here are some resources to help support coping with stress and anxiety, as well as staying informed and connected. We will update this list as we find more helpful information to share.
Managing Stress and Anxiety in Uncertain Times
We understand uncertain times may bring higher levels of stress and anxiety. Your anxieties are a valid and normal emotional response to what is happening. However, there are ways we can keep our anxiety at manageable levels so that they don't overwhelm us.
Below are some suggestions to help reduce stress and anxiety:
Information overload can be anxiety-inducing. Consider giving your sense a rest from the noise and stimuli by turning off the TV, live stream, and news for a while. You can always read the headlines later.
It can be difficult, if not impossible, to silence your fears and worries. Instead, try scheduling a time for those thoughts. For example, grant yourself a fixed period to think about nothing except your fears and worries for 10 minutes, but try to let go of those thoughts outside of that time.
Journaling can relieve stress and anxiety by helping you work through them. When we write down our stressful thoughts rather ruminating them in our minds, the intensity tends to lessen.
Breathing helps turn off your anxiety response. Try breathing long and deep with your diaphragm. While shallow and short breaths are connected to the sympathetic nervous system (also known as the fight, flight, freeze system), deep and long breaths are connected to the parasympathetic nervous system (also known as the rest and digest system). Count your breaths. Inhale for a count of 4, pause for a count of 1, and exhale for a count of 6.
One effective way to ground yourself is by focusing on your five senses. What do you feel? See? Hear? Taste? Smell?
Different strategies work for different people. Find one or two that resonate with you and practice them daily.
Here are some online resources to help you:
Some Tips on GROUNDING when those "Breaking News" stories hit:
Breathe: Stop and breathe deeply.  Focus on the air going in and out of your lungs through your nostrils and mouth.  Take a breath now and practice!
Ground yourself by focusing on your five senses:
Feel the phone in your hand and on your fingers, feel your back & legs touching the chair/couch while you watch TV, feel your feet on the ground.
Sight: Close your eyes for a moment & watch the colours change on the inside of your eyelids – we are currently inundated with information via screens & your eyes will thank you for a little break.
Listen – Mute the TV or live stream for a minute.  Give your ears a rest from the noise – you can read the headlines later.
Taste:  enjoy the morning coffee or tea  as you read the headlines.  Enjoy the flavour as it hits the back of your throat.  Be mindful of eating when watching TV/looking at our devices – enjoy the food instead of inhaling it.
What do you smell? Perhaps it is disinfectant, or coffee brewing, or fresh air coming through window.  Stop and focus on the scents going through your nostrils as you breathe.
How to Stay Connected During Self Isolation
A beautifully illustrated guide to how to stay connected while physically distancing.
How to Talk to your Kids about COVID-19
Child psychologists offer some practical advice for parents on how to talk to their kids about COVID-19.
https://theconversation.com/coronavirus-qandas-answers-to-7-questions-your-kids-may-have-about-the-pandemic-133576
COVID-19 Resources for Seniors
SFU's Science and Technology for Aging Seniors (STAR) Institute has pulled together some resources to support seniors including support with technology, staying connected and healthy.
http://www.sfu.ca/starinstitute/covid-19.html
Keeping Informed
Public Health Agency of Canada: https://www.canada.ca/en/public-health.html
Government of Canada: www.canada.ca/coronavirus
World Health Organization: www.who.int
BC Centre for Disease Control: http://covid-19.bccdc.ca/
Vancouver Coastal Health: www.vch.ca/COVID19
On Instagram? Follow @vchhealthcare for quick and easy news, info and tips!