Patient & Public Engagement Leadership Survey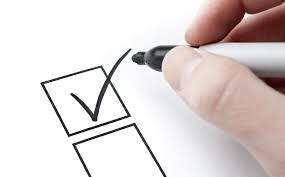 Every year, the Community Engagement team sends out the annual Patient & Public Engagement Survey to Vancouver Coastal Health leadership and board members. The survey is intended to assess the health authority's capacity for and culture of patient and public engagement. The results of the survey allow us to evaluate our engagement activities and examine how we can enhance our future work.
This was the sixth year the survey has been sent out and we were pleased to receive 125 responses. Thank you to those of you who participated. Here is a snapshot of what we heard:
While most respondents (70%) are aware that VCH has a Patient and Public Engagement (P&PE) strategy, only 23% felt that the resources allocated for P&PE are adequate.
Almost 60% of respondent said they could identify a specific instance when feedback was used to inform a decision or program at VCH and 37% said they could identify an instance when engagement directly informed or influenced a specific governance decision.
When asked what Patient Family Centered Care means, the majority of respondents described it as:

Listening to the patient, understanding their health goals and needs and supporting and empowering them to make decisions about their health care.
Transparent communication, inclusiveness, respect and trust.
The design and delivery of service is built around the patient/family experience.
Being humble and recognizing that the people who receive our services, or for whom our services are meant, have lives beyond being patients, and have knowledge that practitioners need in order to be able to help them where they are.
Based on the feedback we received; as we move forward the Community Engagement team will:
Continue to share tools and resources with staffin order to build internal staff capacity to plan for and implement engagement.
Develop and deliver training to support staff in effectively sharing and evaluating engagement practice and outcomes.
Develop an online engagement training strategy aimed at increasing staff capacity to do patient and public engagement.
Develop and expand online engagement mechanisms that enhance the capacity of VCH to engage broadly.
Leverage opportunities and innovate to increase the resources available to engage.
You can read the full summary report here. If you have any questions about the P&PE Leadership survey, please don't hesitate to reach out to the CE team at ce@nullvch.ca.