#hellomynameis: Human connection in the age of COVID-19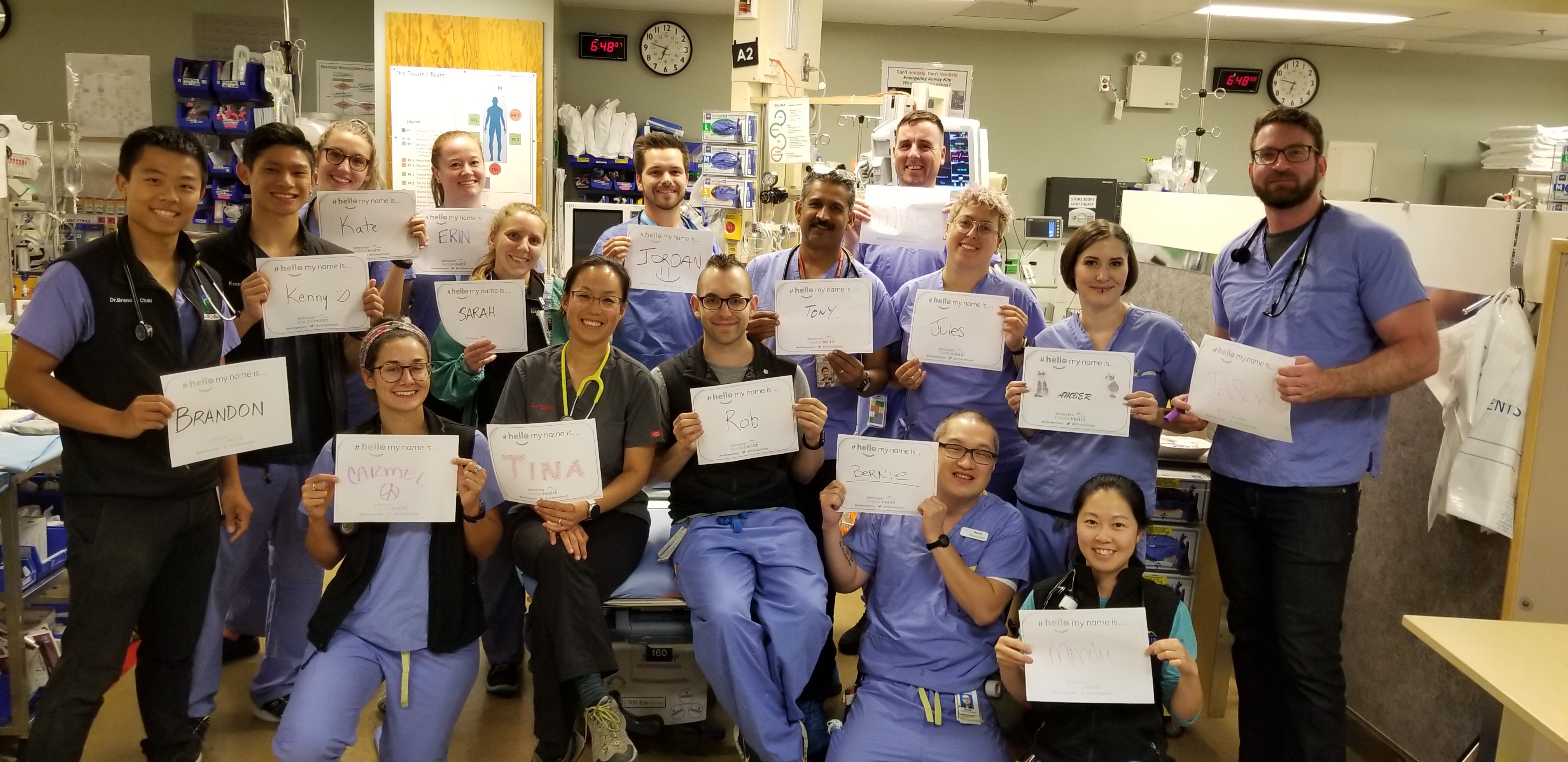 VGH Emergency Department in 2019
A simple introduction creates a human connection. The #hellomynameis campaign was started in the U.K. by Dr. Kate Granger, a physician battling terminal cancer. As a patient, Kate noticed what a huge difference she felt when medical staff introduced themselves to her before delivering her care.
Kate went on to raise awareness about the importance of introductions in health care in the UK and #hellomynameis is now an international movement.
The onset of the COVID-19 pandemic has changed the face of health care as we know it. The ever-evolving environment, need for physical distancing and use of personal protective equipment (PPE) have transformed our health-care facilities into a new reality for our staff, as well as our patients and clients. During this unprecedented time of concern and uncertainty, simple introductions and human connection have become more important than ever.
Thursday, July 23, 2020 is International #hellomynameis Day, a day of action aimed at encouraging all staff to be intentional about introducing themselves and their roles in all encounters with patients, clients, families and caregivers. Once again, Vancouver Coastal Health (VCH) will be joining countries across the globe in celebrating this day!
Celebrating the campaign is easy and involves three simple steps:
We are inviting staff to celebrate the #hellomynameis campaign by:
Remembering to introduce themselves to patients/clients/families/caregivers. Be mindful that you only use your first name for privacy reasons.
Letting the patient know their role and what they are about to do.
Asking the patient how they can help.
While July 23, 2020 marks International #hellomynameis Day, the goal is to embed these conversations into everyday practice.  ​​
Learn more about #hellomynameis
Do you have an experience to share about how making a human connection can improve your experience? Click here to share!