Get ZOOMing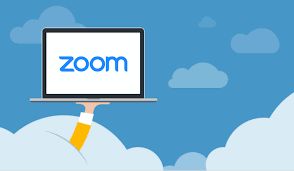 Have you used ZOOM yet for a meeting or medical appointment? ZOOM is an on-line video-conferencing platform that Vancouver Coastal Health is using to support physical distancing during COVID-19.
ZOOM is being used for medical appointments, virtual meetings, courses & education, workshops and engagement processes, as well as to make social connections.
To use ZOOM you need:
Access to the internet
A smart phone, tablet or computer
It's free to use ZOOM, and you don't have to sign up for an account or download ZOOM to attend meetings.
Looking for some ZOOM resources? 
VCH has created some tools for patients and families using ZOOM for medical appointments. You can find those tools, including a patient manual here: http://www.vch.ca/your-care/virtual-health/for-patients-and-clients
These tools focus on medical appointments, but will also help folks who are just using ZOOM for workshops, meetings or to connect.
For a simple two-pager on how to get on ZOOM, click below to view a tip sheet created by Peer Support Computer Instructor, Ian Yuri Gardiner.
The International Association for Public Participation (IAP2) has also shared this Super Easy Guide to ZOOM
https://iap2canada.ca/resources/Documents/SUPER-EASY-GUIDE.pdf
If you are a CEAN member needing some help using ZOOM, e-mail ce@nullvch.ca and we can help!