Celebrating Seniors' Week
It's Senior's week, and we want to take a moment to remember the many engagement processes where seniors were the focus, as well as the many seniors who have contributed their voices over the years.
Here are some stand out engagement projects that have focused on seniors.
Dorothy's Story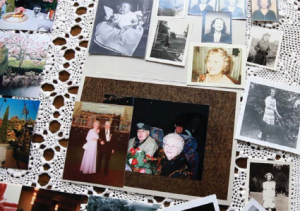 Dorothy's Story is a tool to support seniors and their families to work with health professionals to improve their chance of recovery from illness receiving care. This resource, as many things do, grew from a story that one of our former CEAN members, Louise Donald shared about her family's healthcare experience. Her mother, Dorothy, was a frail senior who had a fall and was taken to Emergency. Though she was provided with good care, Dorothy unfortunately deteriorated and passed away in hospital. Her age, frailty and other factors made her situation complex, and emphasized how frail seniors needed extra care and consideration when receiving healthcare. Along with Louise, the CE Team created a video and brochure to support better care and collaboration for frail seniors. You can view the video and toolkit here: http://www.vch.ca/public-health/health-topics-a-z/topics/seniors-health
Resident and Family Voice in Long Term Care
The Community Engagement Team was asked to lead a consultation with family members of seniors living in Long Term Care facilities, on how to build sustainable family involvement practices. Consultations were held at several facilities, and another handy resource was born! Tools for Enhancing Resident and Family Involvement  in Residential Care Facilities is a guidebook on how to involve residents and their families in planning and decision making at Long Term Care Facilities. Click here to view the consultation report: CE_Report-Resident-Voice-March-2011. And you can click here to view the toolkit: CE_Report-Residential-Voice-Guide-Toolkit
Keeping Seniors Well Community Forums
This engagement project spanned over a year, and involved several community forums in different communities, as well as the development of reference groups to support the roll out of  new models of care for seniors. Recognizing that seniors with complex conditions need enhanced healthcare support, the Ministry of Health asked Health Authorities to engage seniors and their communities to find out how best to support them to live healthier lives at home. The CE Team enjoyed speaking with many seniors, caregivers and community partners in Vancouver, Richmond and the North Shore over the course of several months. One thing we heard loud and clear, seniors and their caregivers want to know where to go to get information. This led to the creation of "7 numbers every senior needs to know" which has been created for different communities. You can read the engagement reports from this project here: http://cean.vch.ca/about-us/community-engagement-reports/seniors-ce-reports/ and you can find the "7 numbers" resources here: http://www.vch.ca/public-health/health-topics-a-z/topics/seniors-health in English, Chinese and Punjabi.
Thank You Seniors!
Thank you to the many seniors and their caregivers who took the time to share their stories on all of these projects, to help create these tools. And many thanks to the seniors who are participating as members of CEAN. Your experiences with care, as patients, parents, caregivers and more is a valuable contribution to the network and patient and family engagement at Vancouver Coastal Health!