CEANs with lived experience supporting person and family centred care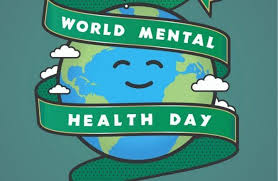 This Thursday October 10th is World Mental Health Day – what a great opportunity to highlight the ways in which CEAN members have supported engagement and improvement of Mental Health & Substance Use (MHSU) services at Vancouver Coastal Health (VCH).
Sharing Lived Experience 
Within VCH's MHSU programs and projects, patients and families with lived experience are engaging with VCH to support improved planning and decision-making. Why is it important to consider lived experience when we are planning MHSU services? Lived experience can provide us with valuable information on how to deliver care that best supports patients and their families – care that is person and family centred.
Lived experience also helps the Community Engagement team find the most appropriate placements for CEAN members. We use CEAN member's experiences to match them to engagements that are relevant and meaningful to them.
CEAN members are currently supporting ongoing committees and projects in MHSU such as the Vancouver Community Mental Health & Substance Use Review, Acute and Community Clinical Practice Committees, Family & Client Advisory Committees, Kelty's Key Online Therapy, Concurrent Disorders, Hiring Panels and Request for Proposals.  There are over 16 MHSU committees across VCH that have CEAN members advising them from both the patient and family perspective.
For example, VCH's MHSU Family Advisory Committees represent the diverse voice of families experiencing MHSU services within VCH's Communities of Care, and facilitate the development and maintenance of a culture that supports family involvement. The VCH Family Involvement with Mental Health & Addiction Services Policy was created with support of the FACs in 2013, and supports collaboration with patients and families and care providers to support an improved care experience for all.  The FACs also offer support and information to families who are dealing with MHSU issues through websites, newsletters, brochures, family support groups and conferences. Their lived experience as family members has helped to guide supports and resources needed by families and patients at VCH. Click here to read more about Family Advisory Committees in each Community of Care. Contact ce@nullvch.ca if you are interested in getting involved.
VCH is very fortunate to have patients and family members with lived experience in MHSU helping us to plan services and make better decisions. Thanks for being CEAN to help!