CEAN thoughts on making human connections in healthcare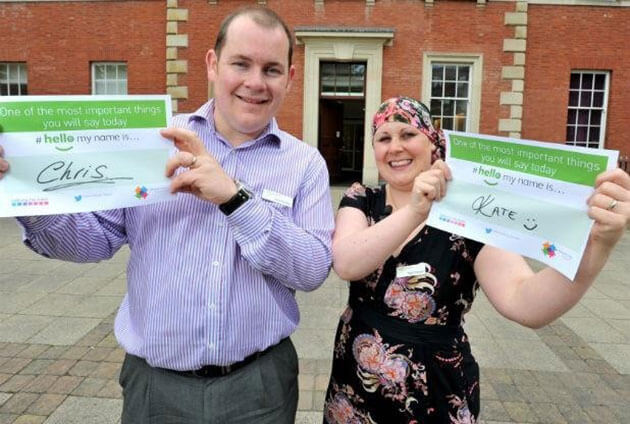 Dr. Kate Granger (R) and her husband Chris (L) co-founded the #hellomynameis campaign
In honour of #hellomynameis day on July 23rd, we asked CEAN members to share a word, sentence or story about what making human connections in healthcare means to them.
Please click on the report below to see what they shared.
CEAN thoughts on making connections in healthcare
If you would like to contribute what these connections mean to your experience, please click here.
You can also share what things made a difference to your experience if you received care during COVID-19.
Thank you very much to those that contributed! We'll be sharing the input with the VCH Patient Experience Working Group to support the campaign on July 23rd and all year round!