7 Numbers for Seniors to Know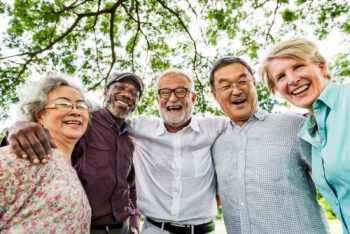 Whether you're a senior, caregiver, family physician or patient, trying to navigate the world of pamphlets and phone numbers to find the appropriate service or program can be a time-consuming challenge in this era of information overload.
Engaging Seniors and Caregivers
Back in the summer of 2015 the CE team supported some engagement sessions for our Primary and Community Care teams to talk to seniors and their caregivers about what they needed to support them to live healthier lives within their communities. From there, reference groups were formed in each of the communities mentioned above to continue engagement with seniors and caregivers as new models of care were planned and implemented.  You can read more about this process here.
We heard strongly from seniors and caregivers attending the sessions that it was very difficult to find information. The 7 numbers lists below were created to help support navigation of the health system.
Senior resources in one place
Working in consultation with the Division of Family Practice and VCH's community reference groups, VCH has developed one pagers of key phone numbers that will quickly guide seniors to the right resource in their communities. "7 Numbers Every Senior Needs" posters have been created for the North Shore, Richmond and Vancouver.
7-numbers-for-North-Shore-seniors
7-numbers-for-Vancouver-seniors
7-numbers-for-Richmond-seniors
7-numbers-for-Richmond-seniors-Traditional Chinese
7-numbers-for-Richmond-seniors-Simplified Chinese
The CE Team would like to thank all of the seniors and caregivers who participated in the engagement sessions and reference groups to support making it easier for seniors to access the information they need.