Canadian Charter of Rights for People with Dementia – what does it mean to CEAN member Mario Gregorio?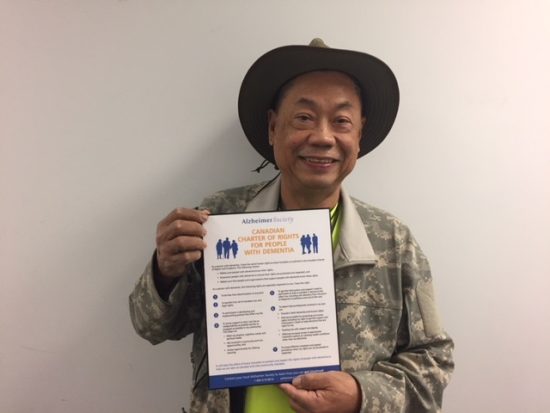 CEAN member Mario Gregorio is one of the eight members of the Advisory Committee for the Alzheimer Society who helped to create the Charter of Rights.
Mario Gregorio joined CEAN in March of 2018, after he attended a CEAN Advance Care Planning session at Vancouver General Hospital. After receiving his diagnosis of vascular dementia 8 years ago, Mario decided to get to work advocating to reduce the stigma of dementia and educate people about what it means to live with the disease.
As a CEAN member, Mario has participated on several projects, including VCH's Dementia Care Strategy Visioning Session, VGH's Wayfinding Improvement Project as well as a research project about how technology can enhance care for dementia patients. Mario is also very involved with the Alzheimer Society and is one of the eight Advisory Committee members selected from all across Canada who helped to create the newly released Canadian Charter of Rights for People with Dementia. CEAN member Jim Mann was also one of the members of the advisory committee.
Mario believes that the charter "restores the feeling of confidence and dignity to people with dementia and gives them a path to move forward and enjoy life in their communities."
Click here to read more about what the charter means to Mario. You can also read what it means to Jim by clicking here.
The CE team would like to thank to Mario for sharing this accomplishment and for all he does as a CEAN member and beyond to bring the patient voice to healthcare.