What is Community Engagement?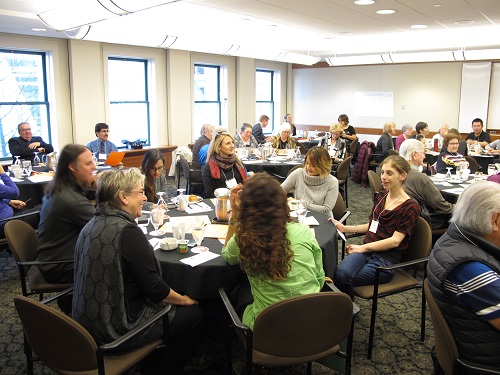 What's Community Engagement?
VCH Community Engagement plans and supports how members of the public and Vancouver Coastal Health work together toward improved and sustainable health care. We believe that we all have a say in having the best healthcare possible, and that people should be engaged in their own health, and in the management of their health care.
The Community Engagement Framework gives an overview of how engagement can help support better decision making, improve quality of care and support better health outcomes.
For more information visit www.vch.ca/ce or the About Us page.
View the reports page to learn more about our past projects and view our annual report.
We use your feedback to:
Identify your needs so we can improve our services.
Provide resources that meet the needs of your community.
Provide your community with the tools it needs to support healthy lives.
Be accountable to the communities we serve.